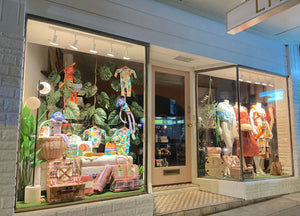 New Store - fresh energy!
Have you been past to see our new premises? Don't worry - it's only just across the street (literally) from the old store - so no need to walk far!
Prefer to shop from your couch? You most definitely can do so right here on our website.
We offer:
-regular post $10 flat-rate shipping
-spend $100 and shipping is free!
-Pick up  (Click + collect from store)
If you have a query about anything across our range, just let us know.
Alix + the LIVETHIS team  x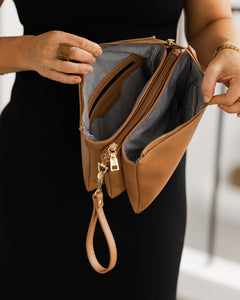 Cool & Considered
A trusted handbag or crossbody bag is an essential accessory in every woman's wardrobe; and with our newest range you will find great accessories that will help inspire you to feel organised & confident.
Need some help choosing an outfit? If there's something we love, it's playing with looks - even adding finishing touches by the likes of belts, earrings, and bangs.
Head into our bricks and mortar store for a sublime sensory experience, or grab a glass of wine, (or tea!) hit the sofa, and scroll our collections.
See something you like? Nab. It.  
OPENING HOURS
Mon - Thurs : 10am - 6pm
Fri + Sat : 10am - 10pm
Sun: 10am - 4pm
ONLINE ORDERS 
will be despatched within 2 business days
CLICK + COLLECT PICKUPS
Availble for pick up from our store the following day at:

42 Perouse rd.
Randwick NSW 2031 Australia
LIVE THIS acknowledges the Bidjigal and Gadigal Clans, who traditionally occupied this area of the Sydney Coast and their continuing connection to the land, sea and community. We pay our respects to them and their cultures; and to their Elders past, present and future. We extend that respect to all Aboriginal and Torres Strait Islander peoples today as the first inhabitants of this beautiful land we live in.